Folks,
Imagine you are Guglielmo Marconi, and you opened the first radio factory in Chelmsford England in 1912. Using Lee De Forest's 1906 invention, the triode vacuum tube, your early radios needed a way to connect the various electronic components together. Enter soldering. Soldering is the most cost effective and reliable, some might say only, way to connect electronic components together. It has been since the birth of electronics with the radio.
It is interesting to ponder some of the effects that the radio had on civilization and society. Before the radio, most of the United States was disconnected. People in California didn't know what was happening in New York in anything like real time. There was also no national entertainment. Following early broadcasts in the 1920s, radio was a staple of most American homes by the 1930s. Families would gather around the radio after dinner to listen to the news and comedy, drama, music, etc. This golden age of radio lasted from the 1920s through the 1950s until radio was supplanted by television. See Figure 1.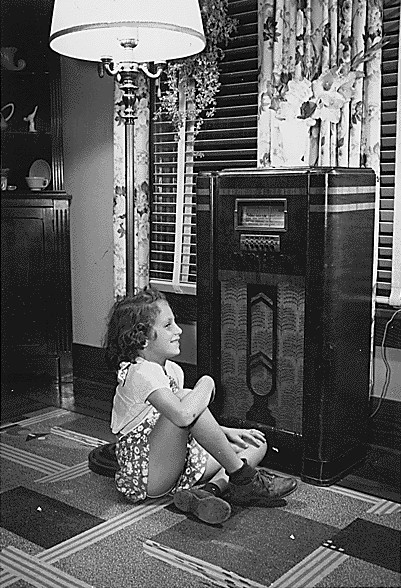 Figure 1. A young girl listens to the radio in the 1930s. It would be difficult to overstate the impact of radio…all enabled by soldering.
Electronic soldering, in a sense, is a miracle of technology. It enables connecting copper to copper at a temperature of less than 230°C. The connection is reversible, conducts electricity well, and is mechanically strong. This soldering temperature is crucial for electronics, as the printed wiring boards and component packages contain polymer materials that cannot withstand temperatures much higher than 230°C. This low soldering temperature is especially impressive when considering that to bond copper to copper without solder would require temperatures near that of the melting point of copper or 1085°C.
To work its magic, solder forms intermetallics with copper. See Figure 2. The intermetallic closest to the copper is rich in Cu3Sn, and that closest to the solder is rich in Cu6Sn5.

Figure 2. A schematic cross section of a component lead soldered to a PWB pad.
It is important that the soldering bond is reworkable. The electronics industry would have difficulty being profitable without this important feature of soldering as most assembly processes have some yield loss that requires rework.
So, the next time you use your smartphone, PC, or TV, remember it wouldn't be possible without the miracle of soldering.
Cheers,
Dr. Ron
Figure 1 source: By Franklin D. Roosevelt Library Public Domain Photographs – This media is available in the holdings of the National Archives and Records Administration, cataloged under the National Archives Identifier (NAID) 195876., Public Domain, https://commons.wikimedia.org/w/index.php?curid=2151524